The Simulation Control dialog is not available in Vensim PLE or PLE Plus.
The Simulation Control dialog allows you to specify all the available simulation options and perform regular simulations, gaming simulations, Reality Check simulations, optimizations and sensitivity simulations. To open the Simulation Control dialog use the Model>Simulate… command or click on the Simulation Control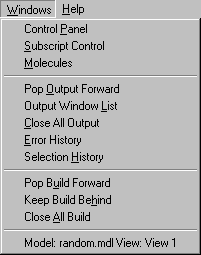 button on the Toolbar. The Model>Partial Simulation (discussed later in this chapter) will also open the Simulation Control.