Release Version 6.0a includes fixes for several problems introduced with new features in Version 6.0.
These include:
•Equation Editor
•Icons
•Optimization
Equation Editor Data Equations
The new equation editor layout made it difficult to use data keywords like :RAW: with subscripted variables. This has been addressed by allowing the user to select keywords using a pull-down menu. This pull-down menu is only visible for Data Equations.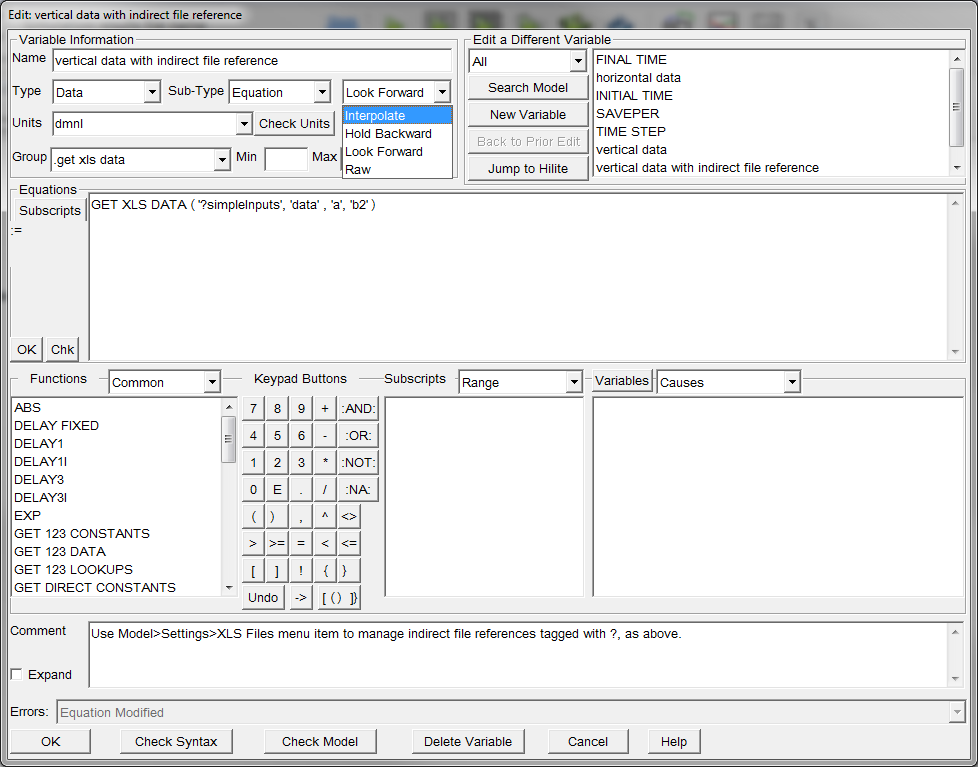 Bug Fixes
•The equation editor was generating errors when the graphical lookup editor is used with an Auxiliary "With Lookup" variable. This error has been corrected.
•Several of the new icons were not displaying properly on some Windows XP machines. This problem has been fixed.
•Several issues with stochastic optimization have been fixed.